Theresa Mongiovi and Angela Sanders Present on Recent Employment Law Developments
July 25, 2016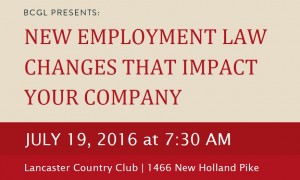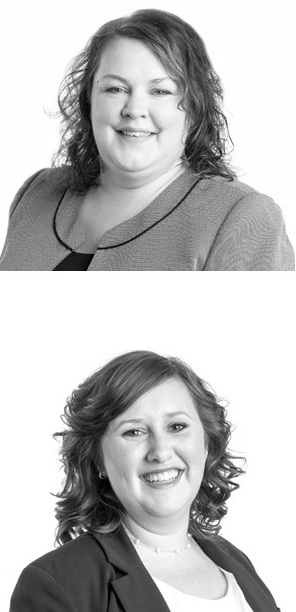 On July 19, 2016, BCGL attorneys Theresa Mongiovi and Angela Sanders hosted the firm's fourth annual Enterprise Institute, and presented a program entitled "

New Employment Law Changes that Impact Your Company

."  The program provided attendees with an overview of recent developments in the employment law area, including the new wage and hour regulations and salaried employees, Pennsylvania's Medical Marijuana Act and its impact on company drug policies, protecting company trade secrets under thenew federal Defend Trade Secrets Act, transgender employees and recent guidance on extended leave as an accommodation under the Americans with Disabilities Act.              
If you would like to learn more about these topics, or BCGL's employment and labor law services, please contact Theresa at 717/945-5763 or TheresaM@bcgl-law.com.