Theresa Mongiovi and Angela Sanders Speak at Lancaster City & County Medical Society
March 21, 2017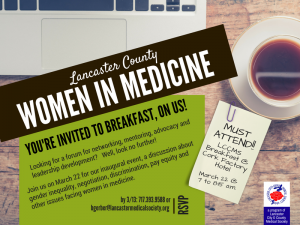 On March 22, 2017, BCGL attorneys Theresa Mongiovi and Angela Sanders will present at the Lancaster City and County Medical Society's inaugural Women in Medicine Event.  The program will address gender issues facing women in the medical profession, and provide attendees with tips and strategies for negotiating employment benefits.  
If you would like to learn more about BCGL's employment and labor law services, please contact Theresa at 717/945-5763 or
TheresaM@bcgl-law.com
.