A new kind of law experience
BCGL takes pride in being the law firm selected by clients to handle their most important business transactions, legal issues and disputes.  Our lawyers are committed to representing the interests of our clients through honest, clear and direct advice. We proudly offer personal and business legal services in Lancaster, PA and across the greater Central PA region.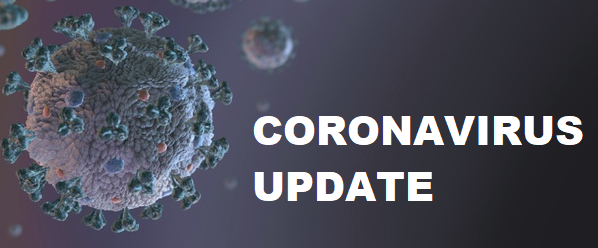 A Message from BCGL Regarding COVID-19 (Posted March 23, 2020)
On Friday, May 22, 2020, at 9:00 a.m., BCGL will host a webinar titled "Getting Back to Work: Employment Issues in the Yellow Phase." For more information about joining the webinar, click here.
On April 15, 2020, the PA Department of Health issued an Order which requires that certain health and safety protocols be immediately implemented by businesses which are permitted to maintain in-person operations under the Governor's prior Closure Order.  For more information about the Order, click here.
CARES Act Relief for Small Businesses (Posted March 31, 2020)
On March 25, 2020, the Department of Labor published the poster which employers are required to post under FFCRA.  The Department also issued several guidance documents which provide answers to some of the provisions under FFCRA which were left unclear by the text of the law.  For more information about the new Guidance, click here.  (Posted March 26, 2020)
Available Financing Alternatives and Strategies  (Posted March 23, 2020 - UPDATED March 25, 2020)
On March 20, 2020, the Governor amended his closure Order to delay enforcement until March 23, 2020 at 8:00 a.m.  For more information about the amended Order and the process for businesses to seek an exemption from the Order, click here.  (Posted March 21, 2020)
On March 19, 2020, Governor Wolf Issued an immediate closure order for Pennsylvania businesses that are not life sustaining.  For more information about the Governor's Order, click here.  (Posted March 19, 2020)
On Monday, March 23, 2020, at 12:00 p.m., BCGL will host a webinar titled "Coronavirus Update for Employers."  For more information about joining the webinar, click here.  (Posted March 19, 2020)
On March 18, 2020, President Trump signed into law the Families First Coronavirus Response Act (FFCRA).  FFCRA creates new paid leave benefits which impact employers with fewer than 500 employees.  You can download BCGL's Guidance on FFCRA here.  (Posted March 19, 2020)
On March 16, 2020, Governor Wolf urged non-essential businesses in Pennsylvania to close.  The Department of Community and Economic Development subsequently issued guidance defining essential and non-essential businesses.  Additionally, the Department of Labor and Industry has issued guidance concerning unemployment and workers' compensation benefits related to COVID-19.  BCGL's Guidance on Pennsylvania's Current Closure Directives can be accessed here.  (Posted March 17, 2020)
On March 14, 2020, the U.S. House of Representatives passed the Families First Coronavirus Response Act (FFCRA).  FFCRA contains a number of provisions which impact employers.  Access BCGL's Guide to FFCRA's Employment Provisions here.  This Guidance has been superseded  by the passage of a revised version of FFCRA.  For information about the final version of the bill, click here.  (Posted March 16, 2020)
Access BCGL's Recommendations for Business Continuity During COVID-19 Outbreak here.  (Posted March 16, 2020)